ADVISER PREMIUM TRAINING
Course Description
What You Will Learn?
In this course, students learn features, functionalities, and workflows in Autodesk Moldflow Adviser through hands-on exercises. Students learn how to become more efficient at evaluating digital prototypes, running analysis, and interpreting results of all analysis types available in the Design packaging.
Learning Details
User Interface Review:
Discusses how to use the interface, job manager, & how to customize databases
Quick Fill-Pack-Warp Analysis:
Step through the general process typically used for any analysis project
Design Adviser Analysis:
Learn how to import, and check models from CAD systems
Gate Location:
Describes the procedures to follow to complete and interpret gate location analysis
Molding Window:
Review features and capabilities
Evaluating Part Design:
Review part design guidelines, tools for analyzing part design, and how to interpret analysis results
Report Generator:
Shows ways to create reports interpret available formats
Communicator:
Share results, review features and go over capabilities
Who Should Attend?
New Users of Autodesk Moldflow Advisor
No prior mold experience necessary
1-day web-training course
What You Will Need
Training files set up on your computer
Autodesk Training Manual for Advisor Training
Training Paid in Full prior to start of class (Bozilla will provide Instructions for the above items prior to training)
Benefits of Web Training
Train in any convenient location
No travel or travel expenses
Official Autodesk Moldflow curriculum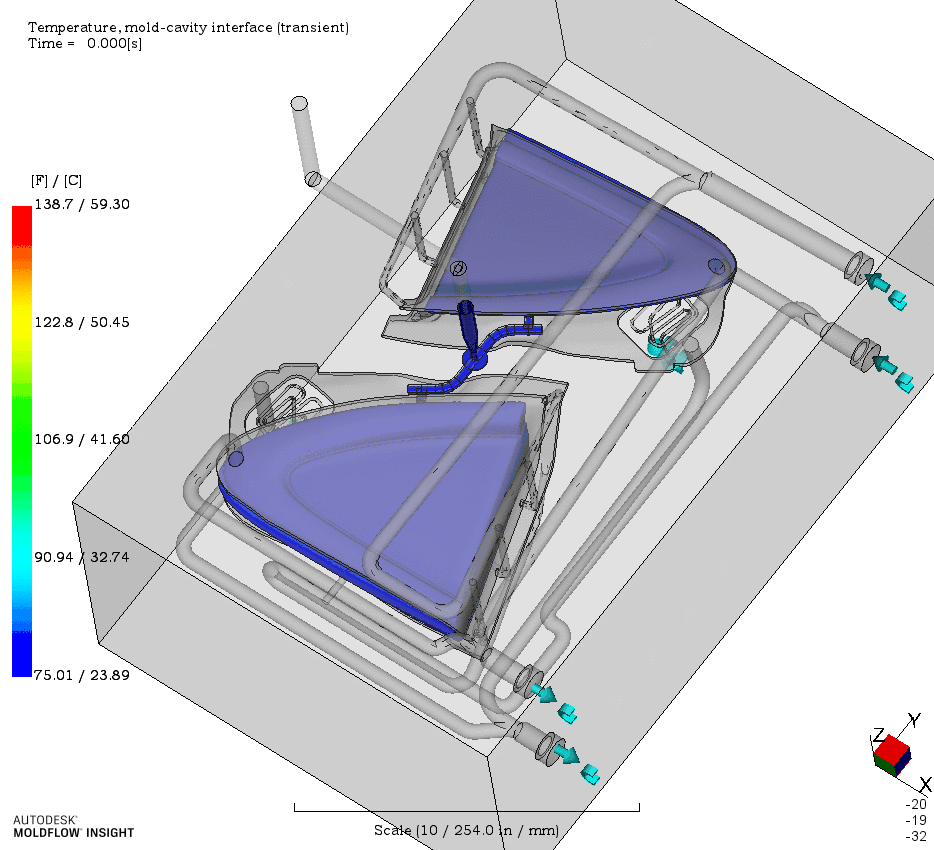 Live Demo
Option to have Instructor use your "Live" part to demonstrate exercises students perform during class. (Instructions will be provided)