Course Description
What You Will Learn?
Students learn about the more complex analysis types available in Autodesk Moldflow Insight that were not covered in the Autodesk Moldflow Insight Fundamentals course.
Learning Details
Family Tools:
Discusses how to analyze family tools including finding processing conditions, adding studies together and balancing the runners
Multiple Gates:
Discuss types of Multiple Gate problems that occur and how to analyze them. Also discusses clamp tonnage and how to work within the limits of the molding machine.
Packing Optimization:
Discusses procedure for reducing variation of volumetric shrinkage on part
Part Insert Overmolding:
Discusses definitions and capabilities with regards to running a flow analysis with part inserts.
Two-Shot Sequential Overmolding:
Discusses capabilities of two-shot sequential overmolding, setting up the analysis, running the analysis and reviewing results
Design of Experiments (DOE) Analysis:
Discusses theory of DOE & how to set up analysis and interpret results
Using Valve Gates:
Discusses valve gate control methods, and how to set up
Core Shift Analysis:
Learn how to prepare for, run and interpret the results of a core shift analysis
Projects:
Practice what you have learned with different models presented with diverse problems.
Database Management:
Discusses how to create personal databases of all types and how to use them
Autodesk Moldflow Advanced Flow Registration
Who Should Attend?
Intermediate Users of Autodesk Moldflow Insight
Must have attended the Autodesk Moldflow Insight-Fundamentals course
2-day web-training course

What You Will Need
Training files set up on your computer
Autodesk Training Manual
Training Paid in Full prior to start of class
(Bozilla will provide Instructions for the above items prior to training)
Benefits of Web Training
Train in any convenient location
No travel or travel expenses
Autodesk Moldflow curriculum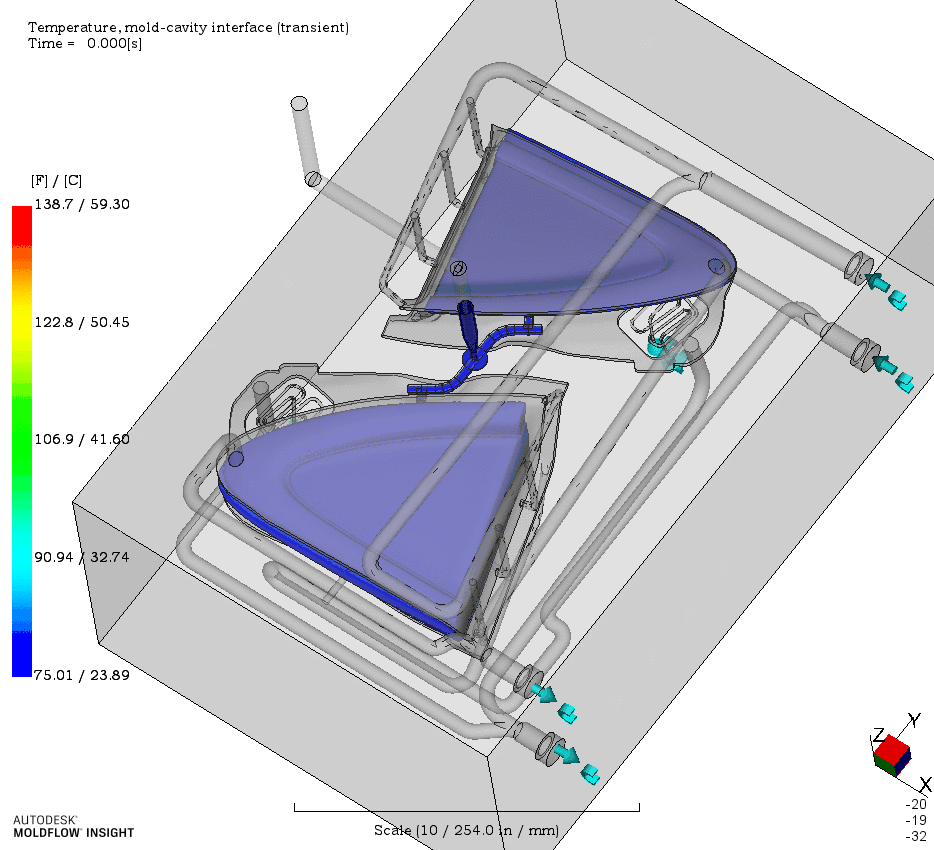 Live Demo
Option to have Instructor use your "Live" part to demonstrate exercises Students perform during class. (Instructions will be provided)